PROCESS
Designing with psychologists.
RESEARCH THE MARKET
For research, I performed market analyses on competitors and comparators. I also consulted with experts to assure that my techniques are according to psychological theory.
For competitive analyses, I evaluated apps such as iQuit, Quit That, ButtOut, etc. I found that all of these apps only focus on the individual, mainly trying to motivate the users with monetary incentives.
For comparative analyses, I drew inspiration from other social networking apps such as Facebook, Tinder, and WeChat.
FIRST ITERATION
"Supporters need to be notified each time the addict is craving."
My first design was very similar to existing habit-quitting apps. There is a focus on how much money is being saved refraining from habits. Then, they receive a message from their support network that is saved to their gallery.
The psychologists on my team urged me to add a way for supporters to be notified immediately when the addict is craving because that is a proven technique used for addiction treatment. Therefore, I reorganized the information architecture to include a social network.
Based off of Dr. Urie Bronfenbrenner's ecological systems theory, I decided to refocus the app on creating micronetworks between each addiction and the addict's social circle.
SECOND ITERATION
"Positive rewards must reinforce a new behavior."
For the second iteration, I added a tab navigation bar to the bottom that allowed for easy switching of user types (addict or supporter). I also added extra features that allowed for saved social networks.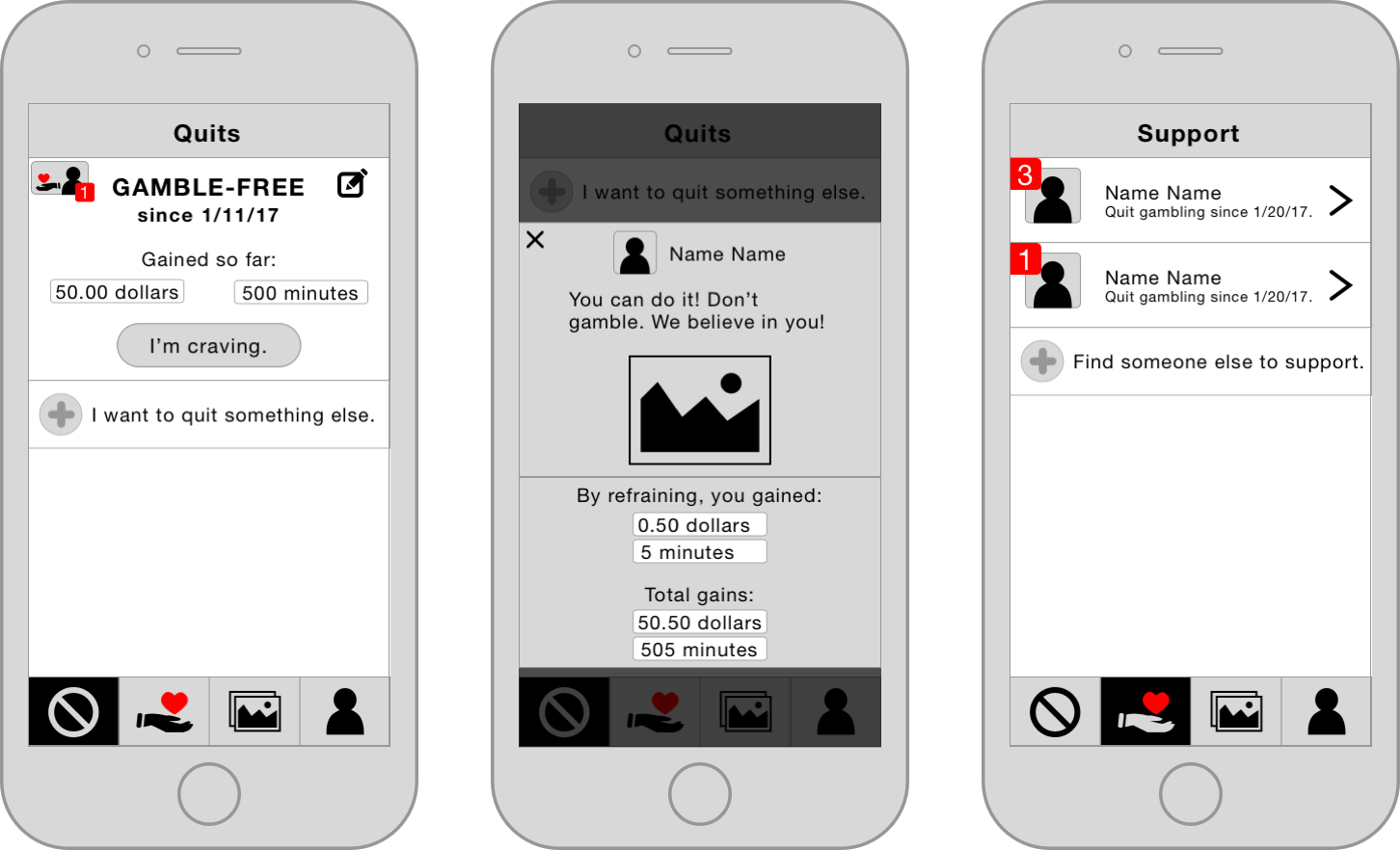 The psychologists on my team pointed out that the money saving feature, as well as the gallery, can reinforce craving. The addicted user may learn to crave more and to click the button more to collect rewards. Thus, I removed the money aspect as well as the gallery.
They also noted that reinforcing someone to refrain from a behavior is much more difficult than reinforcing someone to perform a behavior. Therefore, I added an extra step, which recommends an alternative activity for the addict to perform after craving.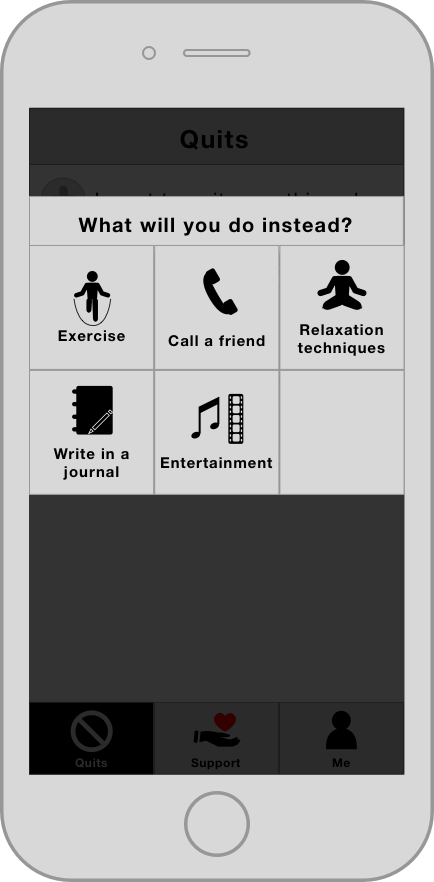 The app now focused on replacing unwanted habits by reinforcing healthy behaviors rather than just quitting.
THIRD ITERATION
"A comprehensive onboarding process must be included."
After the basic functions were decided, I added some higher fidelity designs.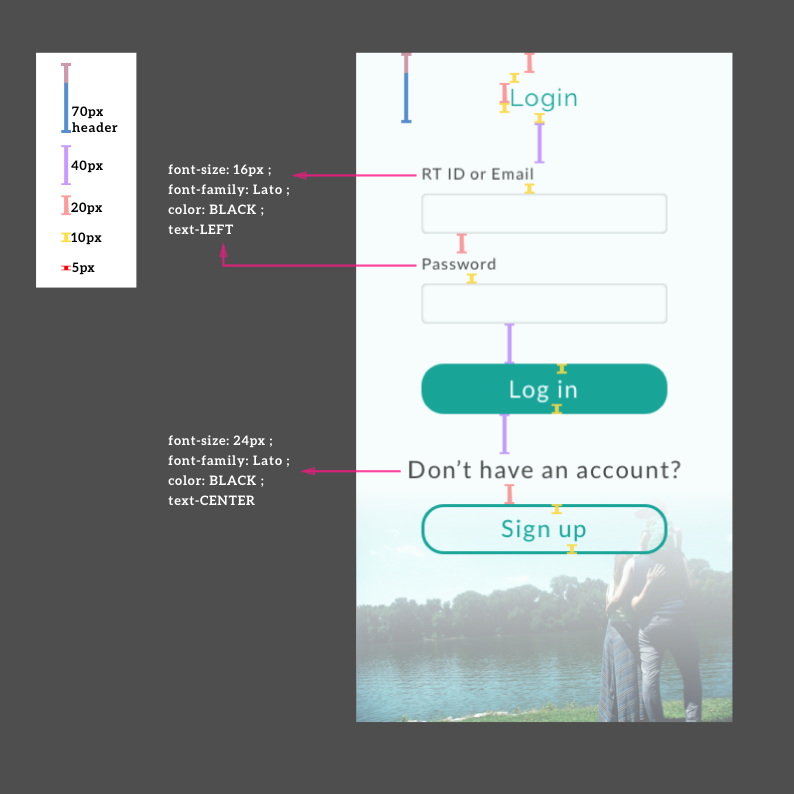 Then we discovered a new problem; users had a hard time understanding the micronetwork mechanism from just looking at the interface.
To solve this, I designed an onboarding process with tutorials.