III. PREPARATION
Conceptually, the information architecture was very simple: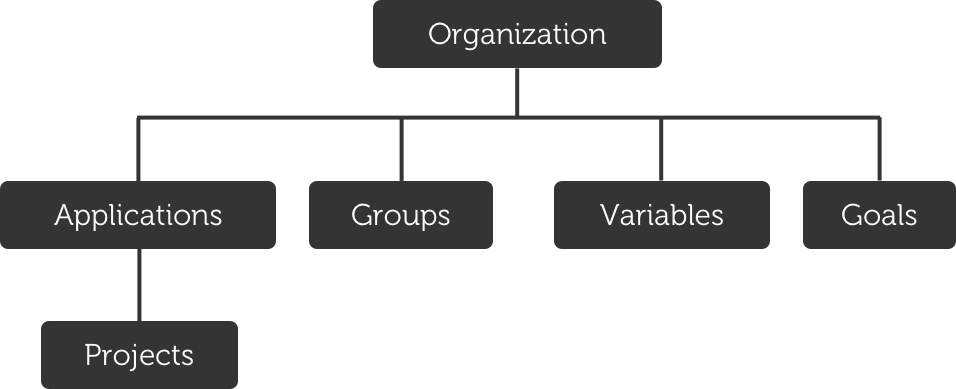 The organization that the users signs up with was the highest level. Under that, multiple applications could be added. On that secondary level, there were other within-organization elements (Groups, Variables, Goals) that apply across all apps in the organization.
The current visual hierarchy, however, had a single "Application" as the highest level. To switch between other apps, users needed to go into "Settings," which is a mix between organizational and application functions. Other organizational functions (Groups, Variables, Goals) appeared to apply only to this one application.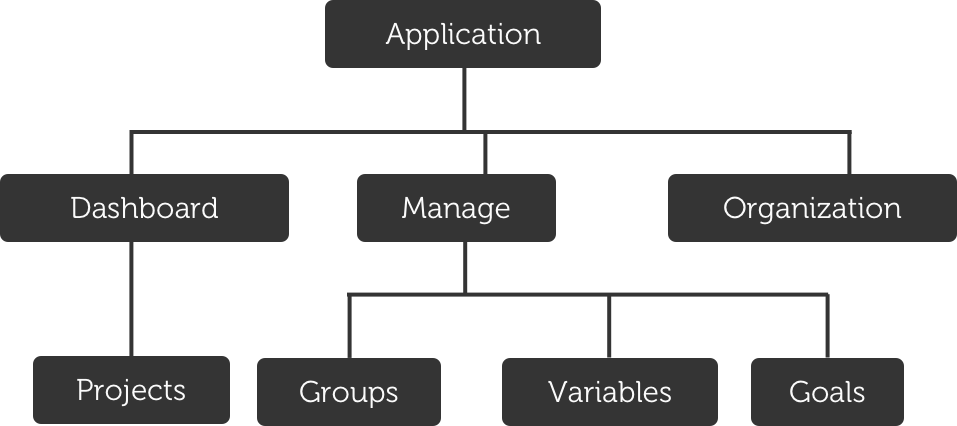 The current dashboard: